TMZ Live: Kate Middleton Topless Pics ... Inside Job?
TMZ Live
Kate Middleton Topless
An Inside Job?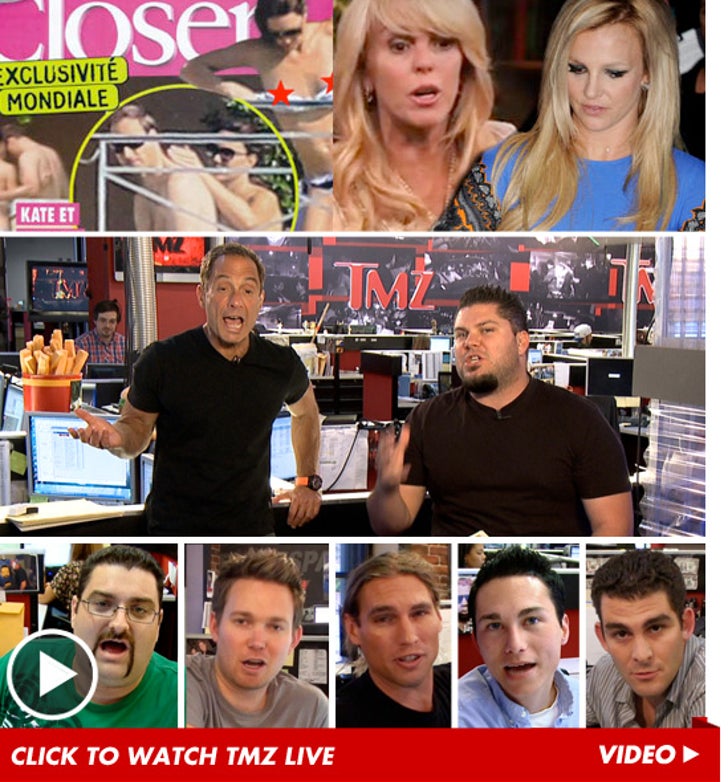 (0:00) Topless photos of Kate Middleton at a private chateau are published in a French magazine ... and the Royals have already filed a lawsuit. It's possible that someone ratted out the Royals to the photographer.
(8:00) Amanda Bynes is involved in ANOTHER fender bender ... but this one may not be entirely her fault.
(10:00) Dina Lohan denies being drunk on Dr. Phil -- take a look at the video and judge for yourself. Michael Lohan joins TMZ Live to rip Dina for being a negative influence on Lindsay.
(18:00) It's the biggest conspiracy of the 20th century -- The Supremes didn't sing backup on some of their biggest hits! Mary Wilson join the show ... and makes a bombshell revelation that may put Harvey in therapy.
(22:30) "X Factor" lets an obsessed Britney Spears fan with no talent compete on the show ... potentially putting her in danger. The same thing happened years ago on "American Idol" -- and had deadly consequences.
(26:30) You gotta hear this story -- a naked woman broke into Bam Margera's house ... and started masterbating. We can't make that up.
(29:25) 16-year-old Kendall Jenner tweets another nearly-naked photo -- is sexualizing a teenage to enrich the Kardashian brand too much?
(32:00) Victory for "The Program" star Andrew Bryniarski -- the animal abuse charges he faces were dropped.
(35:10) Sarah Jessica Parker unloads a massive apartment in NYC -- you won't believe what this place looks like on the inside ... especially the magazine rack.
(39:00) We take your calls!