Gunplay Attack -- Footage Shows 50 Cent's Crew Unleash Beatdown
Gunplay Attack
Footage Shows 50's Crew
Unleash Beatdown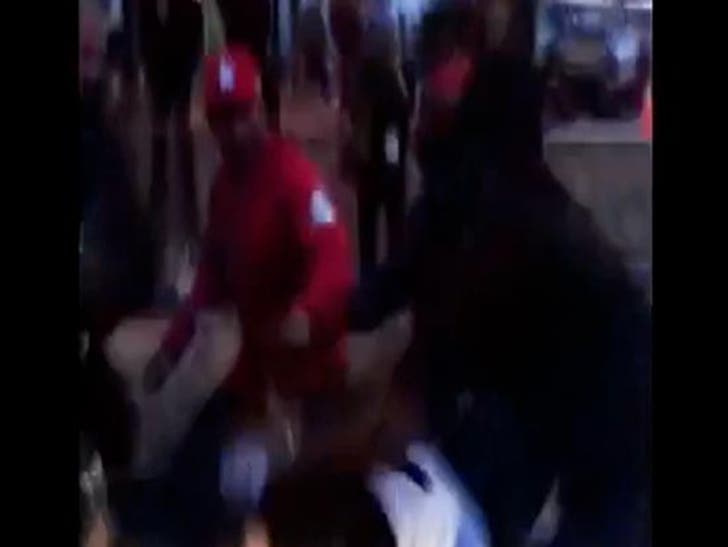 **WARNING -- THIS VIDEO CONTAINS EXPLICIT LANGUAGE**
A video has surfaced showing rapper Gunplay getting his head slammed into a metal barricade outside the BET Awards Sunday night in Atlanta -- and it appears 50 Cent was part of the violent mob.
The clip shows 50 in the parking lot with his crew -- and out of nowhere, a massive brawl breaks out ... with rapper Gunplay on the receiving end of a ferocious attack.
Gunplay weathered the initial onslaught and managed to fight back, even though he was largely outnumbered.
It's hard to see in the shaky footage if 50 threw a punch -- or got involved at all -- but someone can be heard on camera saying, "That was 50 fighting too!" Gunplay called in to TMZ Live Monday, saying 50 Cent was involved in the action ... but was "hiding behind security."
We reached out to 50 for comment, so far no word back -- but G-Unit rapper Mike Knox (who appears in the clip) said in a radio interview this morning, "The only thing I can tell you is [Gunplay] was in the wrong place at the wrong time and he was acting a certain kinda way that he shouldn't have been actin' ... So, he got dealt with ... He got his ass kicked."