Sheriff's Dept. to Dr. Conrad Murray: Relax, You're Getting What You Deserve
Sheriff's Dept. to Dr. Murray
RELAX!
You Get What You Deserve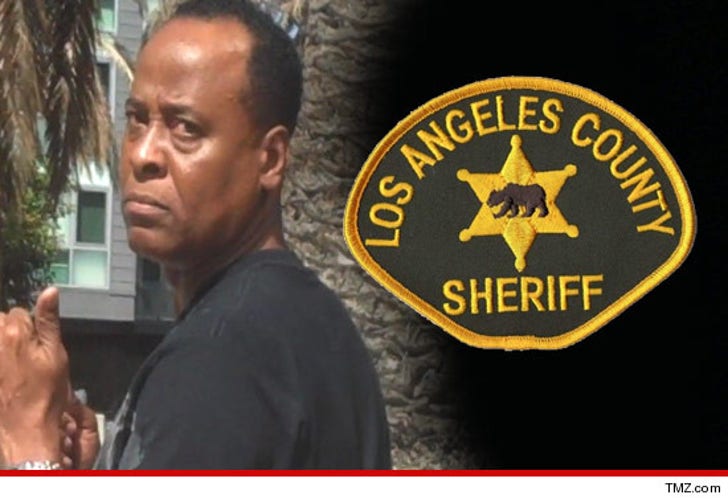 EXCLUSIVE
The L.A. Sheriff's Dept. is pooh-poohing a letter it received from Dr. Conrad Murray's lawyer, saying claims that Murray is being treated inhumanely are just plain false.
Murray's lawyers, J. Michael Flanagan and Valerie Wass, fired off the letter, obtained by TMZ, in which he claims the 5' by 7' cell in which Murray has been confined is so small -- given his 6'5" height -- that he may have developed permanent and uncorrectable blood circulation issues that could lead to a fatal embolism.
Flanagan and Wass go even further, saying, "Dr. Murray's cell is proportional to that of a travel cage used for short term transportation of an animal. If one were to keep a dog in a space just a few inches larger than the dog's length, for any extended period of time, contentions of animal cruelty possibly leading to prosecution would likely result."
But the Sheriff's Dept. tells TMZ, "Mr. Murray is receiving the appropriate level of care and we are taking into consideration his medical concerns and working with him."
And there's this ... Murray's lawyers note their client may not need to be in isolation any longer, because he looks shockingly different from his famous booking photo.