Australian DJs -- 'Heartbroken' Over Nurse's Suicide
Australian DJs
'Heartbroken'
Over Nurse's Suicide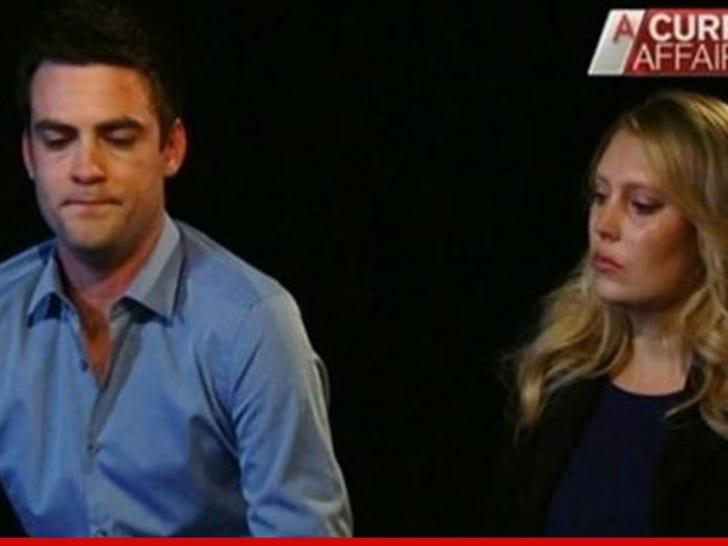 Michael Christian and Mel Greig -- the two Australian radio DJs behind the Kate Middleton hospital prank call that led to the suicide of a nurse -- say they are "incredibly sorry" for what transpired ... as they speak out for the first time.
The pair sat down with "A Current Affair" in Australia and described how they found out that Jacintha Saldanha had taken her life. Michael said they got the news at the same time and Mel called it "the worst phone call I've ever had in my life."
The DJs have been off the air since the incident, which they say has weighed on them ever since. Mel explained, "There's not a minute that goes by that we don't think about the family and what they must be going through and the thought we might have played a part in that is discouraging ... I wanted to just to reach out to them and give them a hug and say sorry, I actually do feel sorry, I really do."
Mel's attitude toward the prank was different before Saldanha took her life ... as TMZ first reported, she posted a photo on Facebook just hours before, joking about how impersonating the Queen should help her score free drinks.