Lindsay Lohan -- Back on Club Scene in NYC
Lindsay Lohan
Back on NYC Club Scene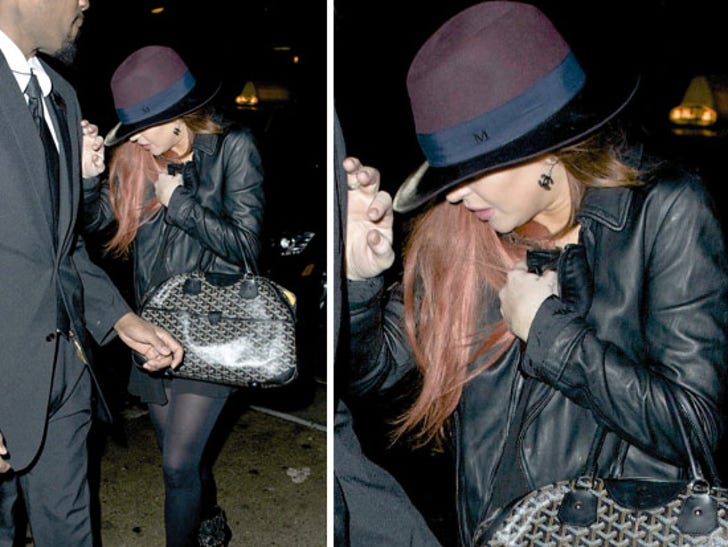 Lindsay Lohan pressed her luck last night in NYC, returning to the nightclub scene ... despite her arrest last month ... and this time no one was Mirandized.
Lindsay was spotted leaving Catch nightclub ... with a stylish fedora pulled down low over her head.
The last time LiLo was out in NYC she was leaving Club Avenue in handcuffs ... after turning down a palm reading, calling a patron a f***ing gypsy and then allegedly socking the psychic in the eye socket.
Lindsay denied hitting the woman but she was arrested and cited for assault.
Last night was utterly peaceful ... something the f***ing psychic probably predicted.