President Obama to Michelle -- I Got a Whole Lotta Love
Obama to First Lady
I Got a ...
Whole Lotta Love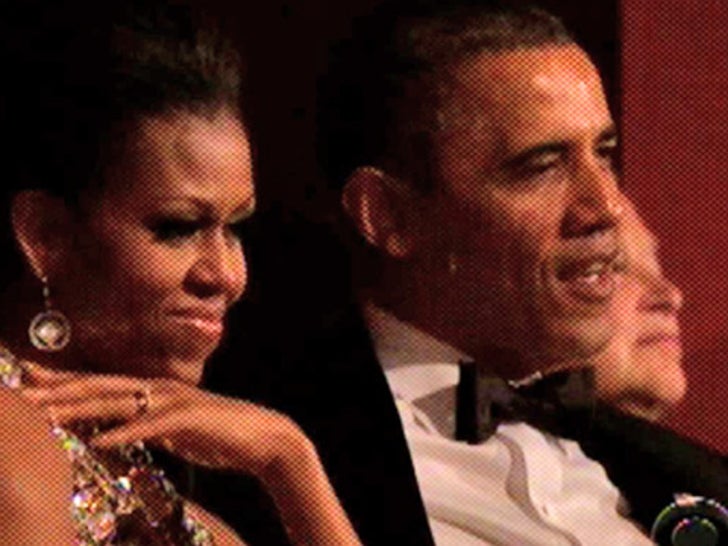 President Obama got down with the First Lady -- mouthing the lyrics to a classic, and filthy, Led Zeppelin song during the Kennedy Center Honors ... and it might be the most badass move a Prez ever made.
Barack got his pimp on while Lenny Kravitz sang "Whole Lotta Love" as a tribute to the surviving members of Zep ... who were hailed during the KCH that aired last night.
While Lenny was jamming the camera cut away to the Prez and Michelle Obama a couple of times ... including once when Barack lip synched the chorus, "want a whole lotta love."
Interestingly, there was no cutaway to the First Couple during the following lyric:
- I'm gonna give you every inch of my love, gonna give you my love
Or ...
- Shake for me, girl. I wanna be your backdoor man.
Bet W never pulled that move. Clinton on the other hand ...