Martha Stewart CUSSES Outside Court -- 'OH SH*T!'
Martha Stewart
CUSSES Outside Court
'OH SH*T!'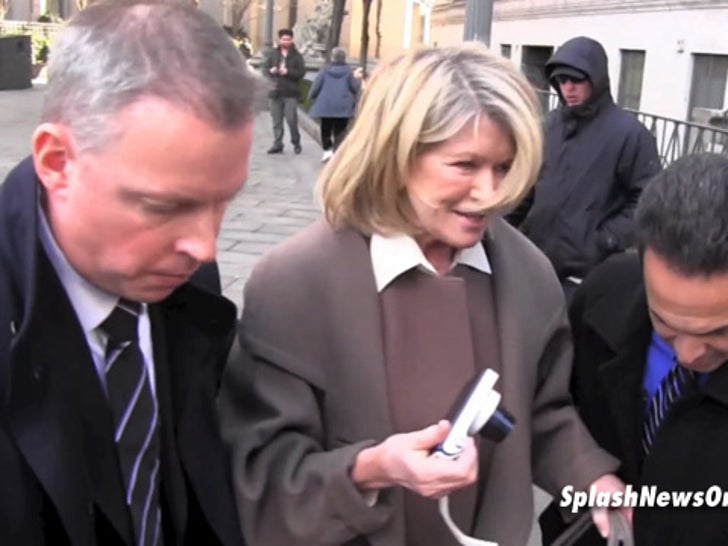 OUR VIRGIN EARS ... Martha Stewart, the purest most wholesome TV personality in the universe, just dropped an S-BOMB on her way out of court ... and the shocking expletive was all caught on tape.
Stewart was exiting New York Supreme Court today when someone accidentally stepped on her foot. Stewart yells, "Oh sh*t!" and narrowly avoids falling onto her face.
WE CAN'T BELIEVE IT EITHER!!! You gotta watch the clip.
FYI -- Stewart was in court to testify in the legal dogfight between Macy's and JCPenney over an exclusive deal to sell Martha Stewart products. Translation: Martha's still filthy rich.