Philip Seymour Hoffman -- First Public Event ... After Heroin Detox
Philip Seymour Hoffman
First Public Event
After Heroin Detox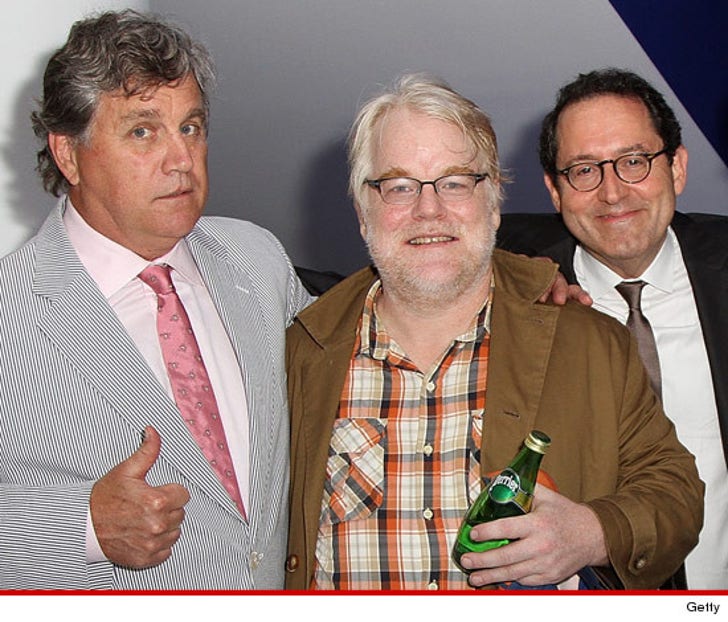 Breaking News
Philip Seymour Hoffman was all smiles at the 2013 Envision Awards in NYC yesterday ... the first major event the actor's attended since leaving detox for narcotic abuse 3 weeks ago.
Hoffman was clutching a bottle as he walked the red carpet ... but fear not, it was just some sparkling water.
We broke the story ... Hoffman entered a detox facility on the East Coast for a 10-day stint back in May ... in an effort to curb a drug problem that was spiraling out of control.
The 45-year-old Oscar winner had struggled with substance abuse in his early 20s -- but kicked the habit for 23 years -- only to fall off the wagon more than a year ago. PSH told TMZ the problems started with pills and escalated to snorting heroin.
Hoffman got treatment to nip the problem in the bud -- and went back to work on a movie a couple of weeks ago.
FYI -- Hoffman attended the event to honor Michael Barker and Tom Bernard, Co-Presidents and Co-Founders of Sony Pictures Classics (pictured above).