Beanie Babies Billionaire Creator Charged with Tax Evasion -- $53 Million Punishment
Beanie Babies Creator
Billionaire Charged with Tax Evasion
$53 Million Punishment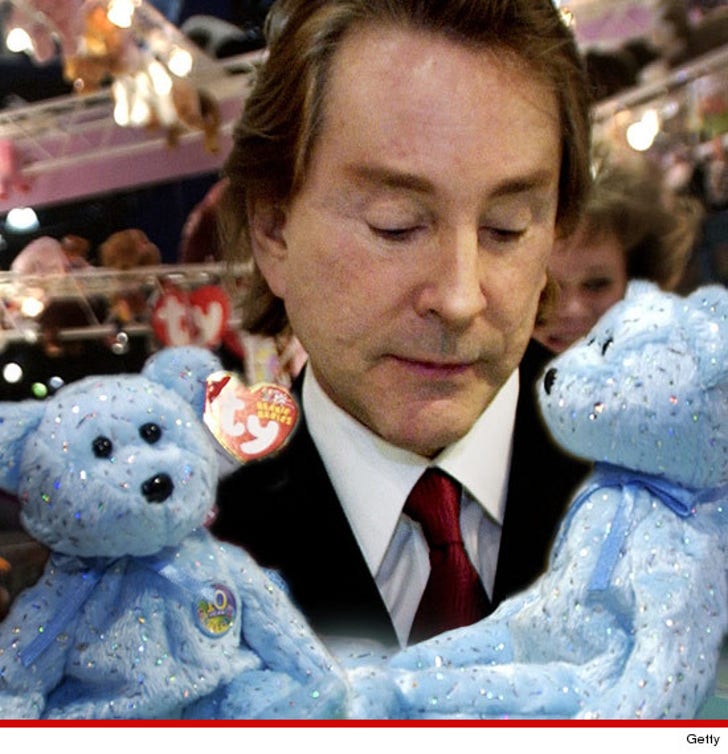 Breaking News
Billionaire "Beanie Babies" creator Ty Warner better hope he didn't take the tags off any of his stuffed toys -- Nana the Monkey, anyone? -- because he just got slammed with a $53.5 million penalty for tax evasion.
Warner -- worth a reported $2.3 billion -- was charged with federal tax evasion Wednesday morning after allegedly failing to report more than $3 mil in income he earned in an offshore Swiss bank account back in 2002.
The toy tycoon agreed to plead guilty to the charge and pay the penalty ASAP, presumably in the hopes the judge will take mercy on him. FYI, the maximum sentence for federal tax evasion is 5 years in prison.
Warner's lawyer said the billionaire accepts full responsibility for his actions, calling the debacle "an unfortunate situation that Mr. Warner has been trying to resolve for several years now."
Disclaimer: TMZ does not endorse investing in Beanie Babies for any reason whatsoever. Spend all your money on Pogs instead.