49ers Legend Ronnie Lott -- Gives Wannabe Congressman Political Pump-Up Speech
Ronnie Lott
Gives Wannabe Congressman
POLITICAL PUMP-UP SPEECH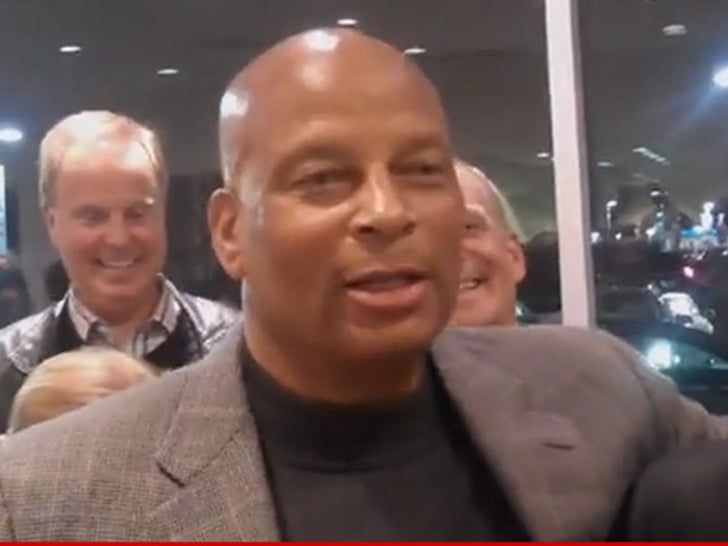 Huddle up ... 49ers legend Ronnie Lott just gave a Congressional hopeful in California an impassioned pump-up speech worthy of "Friday Night Lights" -- and it was all caught on camera.
Lott actually called for a huddle Monday night at the fundraising event for politician Ro Khanna -- who's currently running for a spot in the House of Reps -- unleashing motivational bombs like, "You've won the election ... because we close our eyes and we dream big. We dream greatness ... It's up to you. You gotta carry the torch. You gotta be the next Obama."
Lott was joined by fellow 49ers legends Harris Barton and Roger Craig. It was pretty cool.
All that's missing is the echoey guitar and snare drum. (Goosebumps. Every time.)