Janice Dickinson -- 'I'M A HERO!' ... Model Chases Down Robbery Suspect
Janice Dickinson
'I'm a Hero'
Model Chases Down Robbery Suspect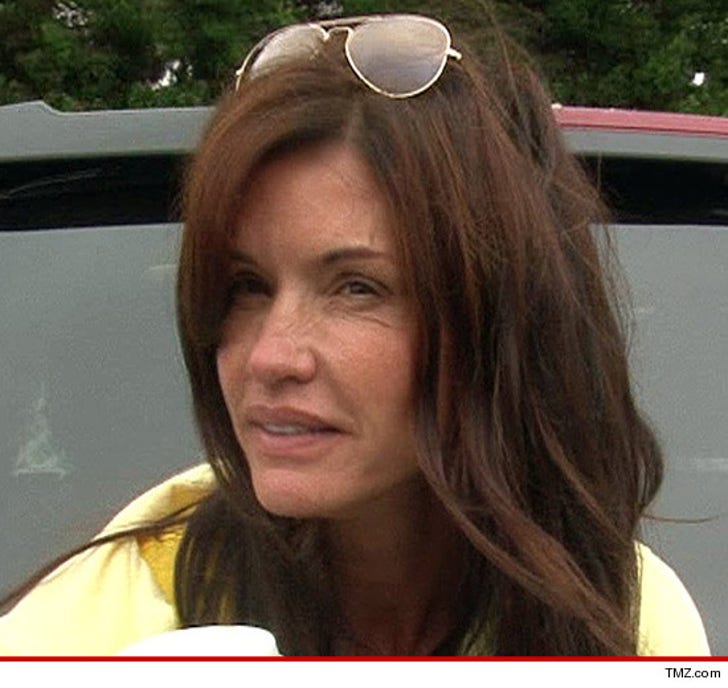 Exclusive Details
Janice Dickinson is hailing herself as a HERO this morning ... after chasing down a man suspected of jacking a bag from a male go-go dancer, TMZ has learned.
The whole thing started around 5:30 AM outside the famous Abbey nightclub in West Hollywood -- when one of the go-go dancers, Sean Goodman, was doing a live TV interview with a local news reporter.
During the interview, the reporter announced that she JUST watched someone steal Sean's bag off the sidewalk -- and that cops were chasing after the suspect.
Enter Janice ... who says she saw the chase, and decided to drive after the perp in her SUV. Eventually, JD says she caught up to the guy and cornered him in an alley ... and kept him trapped until cops arrived.
Law enforcement tells TMZ ... the suspect was arrested on suspicion of robbery (they believe he may have been involved in a related incident earlier this morning).
Sean tells us he got his bag back -- and says, "Big thank you to Janice Dickinson for helping out and being on the scene!"
As for Janice, she couldn't have been more humble -- telling us, "I'm a hero."