Metallica -- Yeah, We're Into Justin Bieber
Metallica
Yeah, We're Into Bieber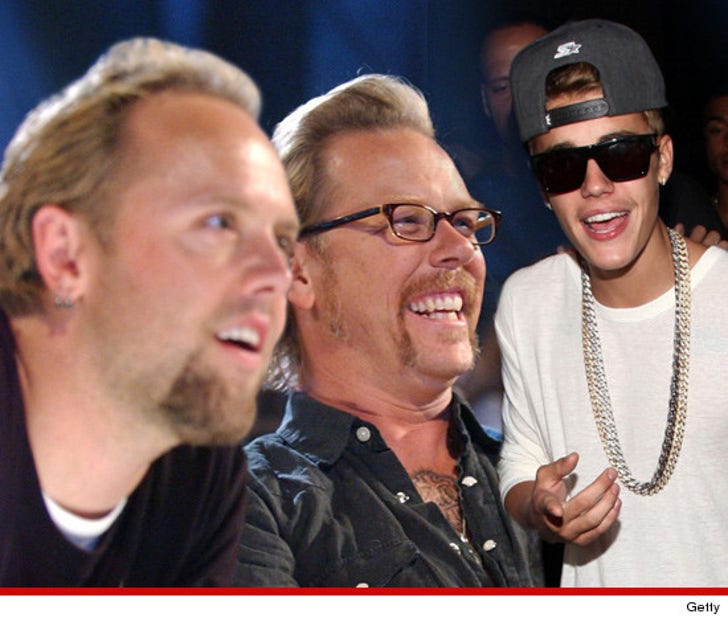 Breaking News
Metallica -- yes, Metallica -- just professed their love and admiration for all things Justin Bieber… and they weren't kidding … like not even a little bit.
The band was giving an interview with a rock magazine about Bieber's recent take on their mega-hit "Fade to Black," when lead singer James Hetfield admitted, "Are we Beliebers? Yes."
Drummer Lars Ulrich backed James up ... saying, "I think the kid's really talented and obviously to go through what he's going through at that early age must be a mindf**k. So the fact that he still goes out there and does it, I admire that and I think he's super talented, so I guess I am kind of a Belieber."
Bassist Robert Trujillo added "As long as he stays out of trouble, I'll be a Belieber."
Right ... 'cause what's more heavy metal than staying out of trouble and making good clean pop music for the kids?