Richie Incognito's Alleged Voicemail to Jonathan Martin -- 'I'll Kill You Half-N**ger'
Richie Incognito
Alleged Voicemail to Jonathan Martin
'I'll Kill You Half-N*****'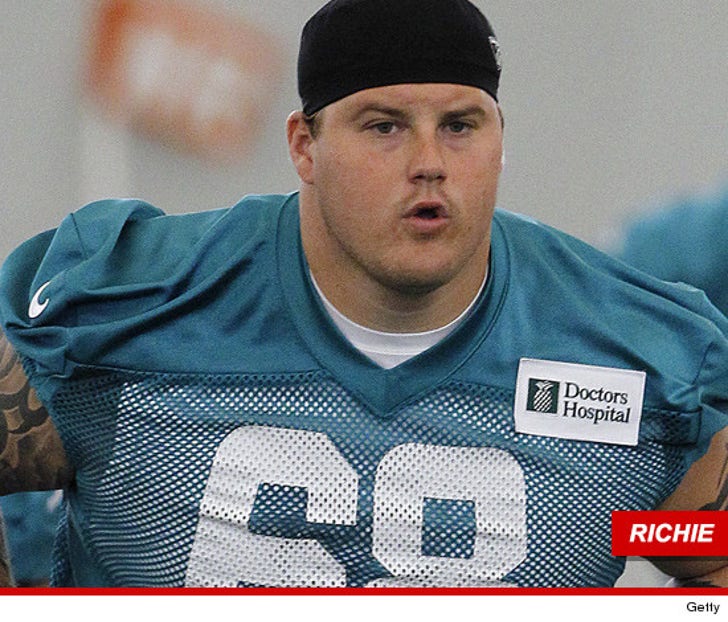 Breaking News
Suspended Miami Dolphins guard Richie Incognito left a vicious and racist voice mail for his teammate Jonathan Martin earlier this year, calling him a "half-n*****" and threatening to kill him -- this according to a new report.
ESPN's Adam Schefter claims he's heard the voice mail -- which Incognito allegedly left on Martin's phone in April -- and transcribed the message:
"Hey, wassup, you half n***** piece of s***. I saw you on Twitter, you been training 10 weeks. [I want to] s*** in your f****** mouth. [I'm going to] slap your f****** mouth. [I'm going to] slap your real mother across the face [laughter]. F*** you, you're still a rookie. I'll kill you."
Schefter claims both the Dolphins and the NFL have heard the voice message. It's unclear what started the beef.
You'll recall, the Dolphins announced last night they'd be suspending Incognito indefinitely for conduct detrimental to the team. Martin, meanwhile, voluntarily took leave from the Dolphins following the alleged harassment.
It's not clear whether Martin will be returning, or whether the Dolphins will recoup what's left of his salary for this season. Under his contract, he's reportedly owed a base salary of $607,466 for 2013-2014. He still has two more seasons left on his contract after this one.
Incognito responded to the allegations of harassment on Sunday, calling them "slander" and "false speculation." A final decision regarding Incognito's fate is still pending.