Brad Otton -- Ex-USC Quarterback in Crazy Pizza Lawsuit
Brad Otton
Ex-USC Quarterback in
Crazy Pizza Lawsuit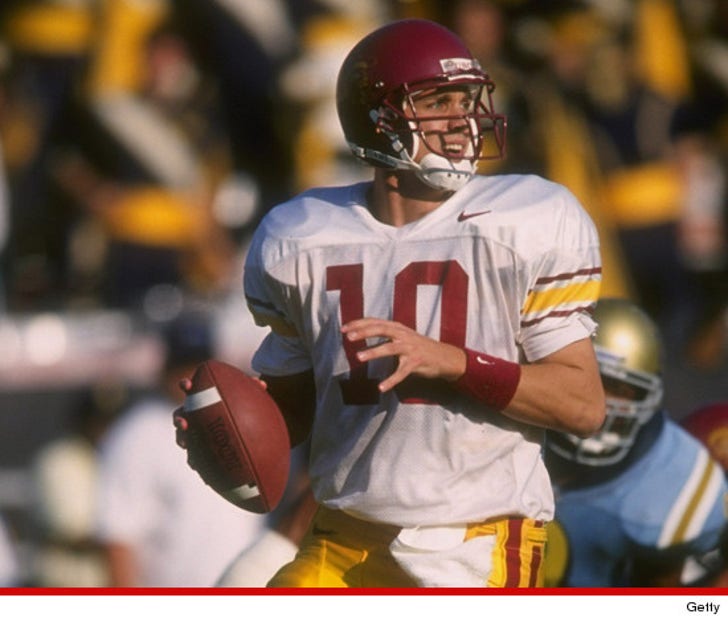 EXCLUSIVE
Former USC quarterback Brad Otton -- who led the Trojans to victory over Northwestern in the 1996 Rose Bowl -- is being sued by a lady who claims Otton is running an "unreasonably dangerous" pizza joint in Pasadena, TMZ has learned.
After Otton left SC, he opened a chain of restaurants called Settebello Pizzeria Napoletana (the pizza's actually pretty damn good).
But back in 2011, a woman named Belinda Fischer says she was badly injured at his Pasadena location -- and she's pointing the finger at a "drop, a deceptive and hidden step" that caused her to fall.
According to the suit, filed in L.A. County Superior Court, Belinda says ... "as [her] foot encountered this sudden drop she lost her balance as her body was forced down to the ground."
Translation -- she ate s**t, hard.
Fischer says Otton and the restaurant knew about the dangerous step and should have fixed it before she went down.
Fischer is suing for unspecified damages -- but it's clear she's looking for a big payday, claiming she's got some serious medical bills to pay.
We reached out to Otton for comment -- so far, no word back.