Richie Incognito -- Jerseys DISAPPEAR from Miami Dolphins Team Shop
Richie Incognito
Jerseys DISAPPEAR
From Miami Dolphins Team Shop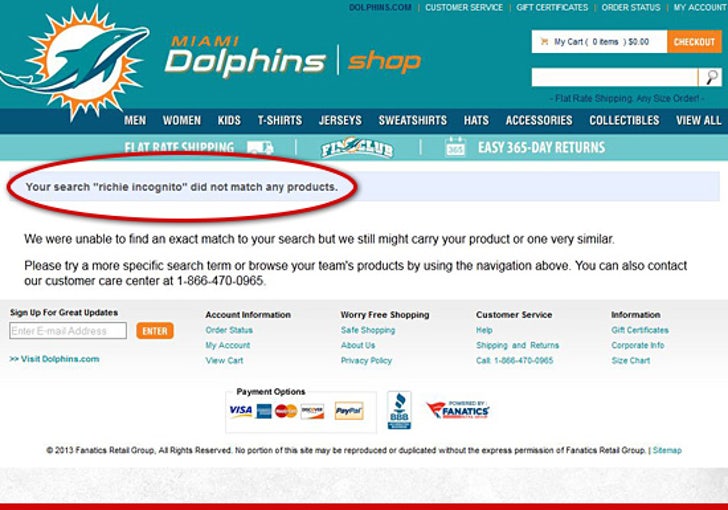 EXCLUSIVE
The Miami Dolphins official online team shop has STOPPED selling all things Richie Incognito ... in the wake of reports the lineman is about to be cut from the team for good, TMZ Sports has learned.
It's unclear when the Dolphins pulled the Incognito gear from the online team shop, but as of 6AM Tuesday morning, it appears fans can no longer buy jerseys, shirts or any other merch containing traces of Incognito.
We tried to call the team shop's customer service hotline for help -- but we couldn't get a live person on the phone.