Philadelphia 76ers -- Vegas Improves Championship Odds ... You Don't Suck That Bad
Philadelphia 76ers
Vegas Ups Champion Odds
You Don't Suck That Bad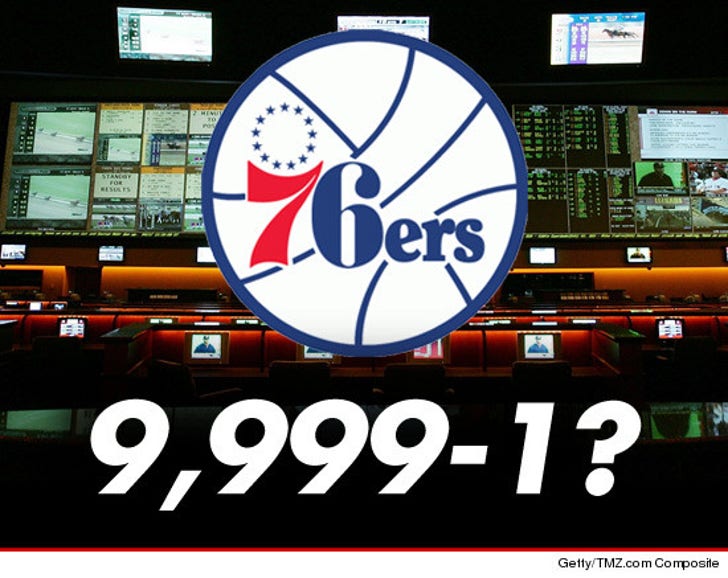 EXCLUSIVE
The 2013-14 Philadelphia 76ers are no longer the worst team in NBA history -- at least according to Vegas odd makers, who have drastically increased the team's chances of winning a championship after the Sixers' strong start.
The experts at LVH Race and Sports Books initially calculated the odds of a Sixers championship this year at 9,999 to 1 -- the worst pre-season line in history.
But after the team's shocking victories against the Miami Heat and the Chicago Bulls in the first two games of the season, Vegas is now lowering the odds to 100 to 1, placing the 76ers in the middle of the pack between the Celtics and the Hawks.
The worst in the league? That honor goes to the Phoenix Suns, which has 500 to 1 odds of winning the title.
Our Vegas sources tell us the original 76ers line was "foolish" and offered no upside to LVH. Translation: a measly $10 bet would pay $99,990 if the Sixers won the title.
Good news for Vegas -- and Philly fans with their eye on the #1 draft pick -- the Sixers came back down to Earth Monday night ... getting crushed by the Warriors 110-90.