Portland Trail Blazers Star Robin Lopez -- Black & White & Read All Over
Trail Blazers Star Robin Lopez
BLACK & WHITE & READ ALL OVER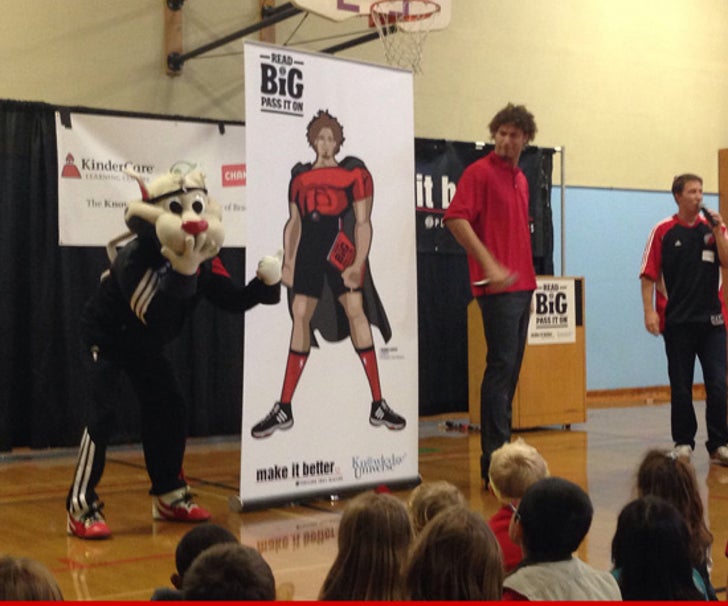 Exclusive Photos
Portland Trail Blazers star Robin Lopez didn't sulk after losing to the Rockets last night -- he spent his Wednesday teaching kids about the importance of reading ... and TMZ Sports has the pics.
The 7-footer rolled over to Chief Joseph/Ockley Green School in Portland and talked to kids from kindergarten through 3rd grade about how much he loves to read. It's all part of a literacy program called "Read Big."
"If I'm not playing basketball, I'm reading or thinking of stories I can create," Lopez said. "I am so fortunate to have a mom who shared with me her love for books and helped me, from my earliest memories, take great adventures through reading."
During the assembly, Lopez -- a hardcore comic-book nerd -- debuted an animated, super-hero version of himself that will be featured in the campaign.