Kim Kardashian -- Falls On Her Ass for a Pile of Old Crap
Kim Kardashian
Falls On Ass
... For a Pile of Old Crap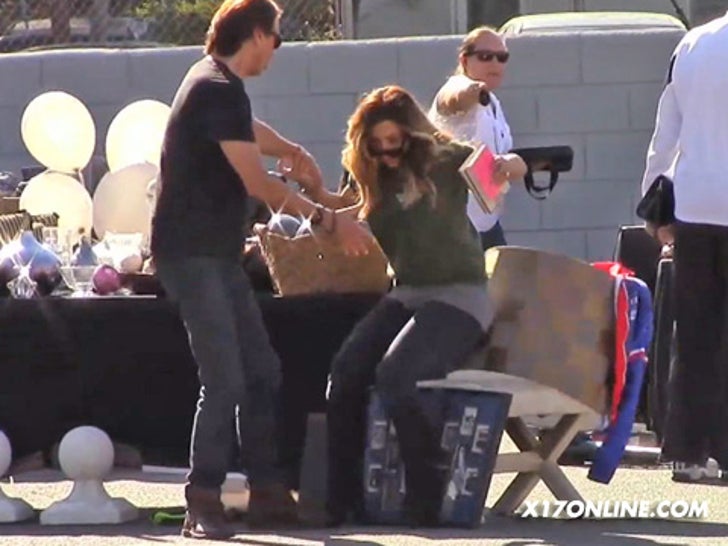 Kim Kardashian went to a yard sale, and then nearly had one of her own -- tripping over a pile of old crap ... right in front of cameras.
Kim showed up for the sale in a parking lot in the San Fernando Valley ... and proceeded to step backward onto a pile of old stuff while talking to Jonathan Cheban.
Result ... Kim go boom! Although her fall was well cushioned.
Now, before you laugh too hysterically ... you should know the sale was organized by Kendall, Kylie, and Kris Jenner to support NoKidHungry.org -- a worthy and important cause.
Okay. Now go ahead and laugh.