Houston Texans Receiver DeAndre Hopkins -- Um, About That Penis Video ...
Houston Texans Receiver
DeAndre Hopkins:
Um, About That Penis Video ...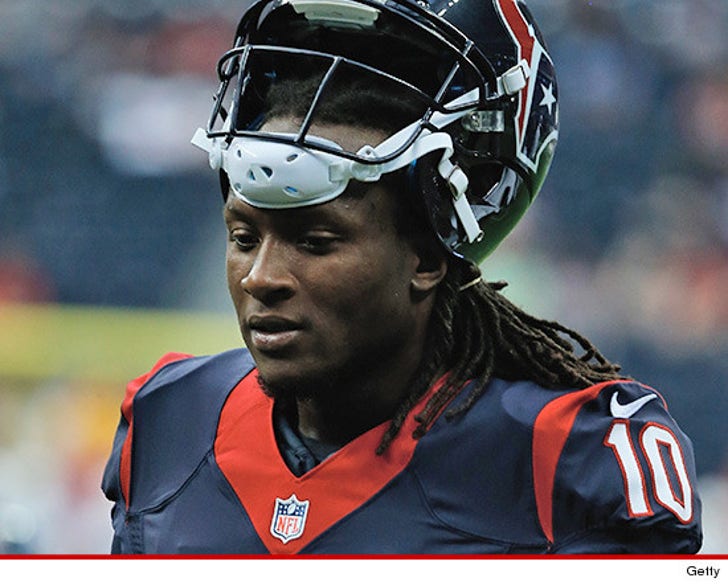 Breaking News
Houston Texans wide receiver DeAndre Hopkins swears his Instagram was HACKED this morning -- and he wasn't the person who posted selfie-footage of a guy spankin' his own monkey.
The video first appeared on DeAndre's page about an hour ago ... it's shot in the first person and ESPN is on a TV in the background. Great cinematography.
But a short time later, the footage was yanked down ... and his GF posted the following explanation:
"Instagram was hacked , this is his girlfriend he's in meetings with no phone , have some respect ppl."