Drew Brees -- Ex-Teammate Fires Back ... Don't Blame Me for Your Crappy Investment
Drew Brees
Ex-Teammate Fires Back
Don't Blame Me For Your Crappy Investment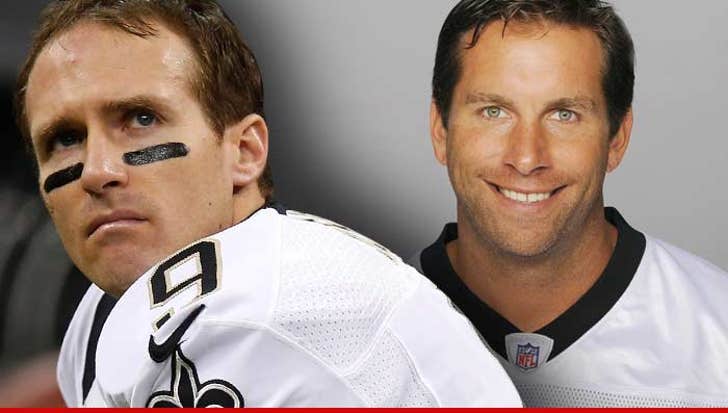 EXCLUSIVE
A former New Orleans Saints player is calling BS on Drew Brees ... claiming Drew's trying to unfairly throw him under the bus after the QB got killed in a bad financial investment.
The man in the crosshairs -- Kevin Houser -- a former Saints longsnapper who became a licensed securities broker.
Brees had sued Houser earlier this year claiming Houser duped him into buying $160,000 in bogus tax credits back in 2008.
Now, Houser is firing back in legal documents filed in New Orleans and obtained by TMZ Sports -- in which he claims he NEVER had a deal with Brees to serve as his broker and shouldn't have to pay because Drew made a crappy investment.
Brees wasn't the only Saints player to go after Houser -- former TE Jeremy Shockey, head coach Sean Payton and ex-defensive coordinator Gary Gibbs all reached settlements with Houser over the same investment deal. The terms of the settlements were confidential.