Beyonce Surprise --While You Were Sleeping ... I Just Dropped A New Album!
Beyonce Surprise
While You Were Sleeping ...
I Dropped A New Album!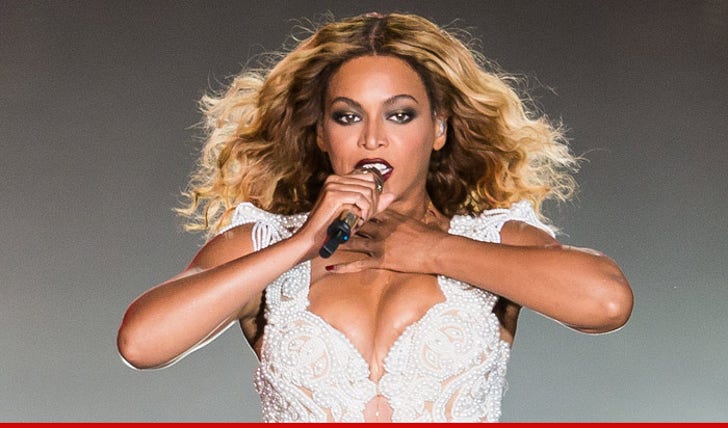 Breaking News
Beyonce just pulled off a HUMONGOUS feat ... surprising fans by dropping an entire album in the middle of the night on iTunes ... and doing it in almost total secrecy.
Not just a single song, mind you ... a full album -- called "Beyonce" -- with 14 new songs and 17 music videos.
There are a ton of stars featured on the tracks -- Jay Z, Drake, Justin Timberlake, Frank Ocean, Pharrell Williams, The Dream, Miguel ... and a bunch of others ... even her baby, Blue Ivy gets a credit.
Right now, the album's only on iTunes ... Queen B said she did that for a reason, saying "I didn't want to release my music the way I've done it. I am bored with that."
She also released a music video for every new song -- and somehow, one of our TMZ photogs got into one of the shots (see video below) ... PHOTOBOMB!!