Jameis Winston -- To Everyone Who Thinks I Talk Like an Idiot ... KISS MY CHAMPION ASS
Jameis Winston
To Everyone Who Thinks I Talk Like an Idiot
KISS MY CHAMPION ASS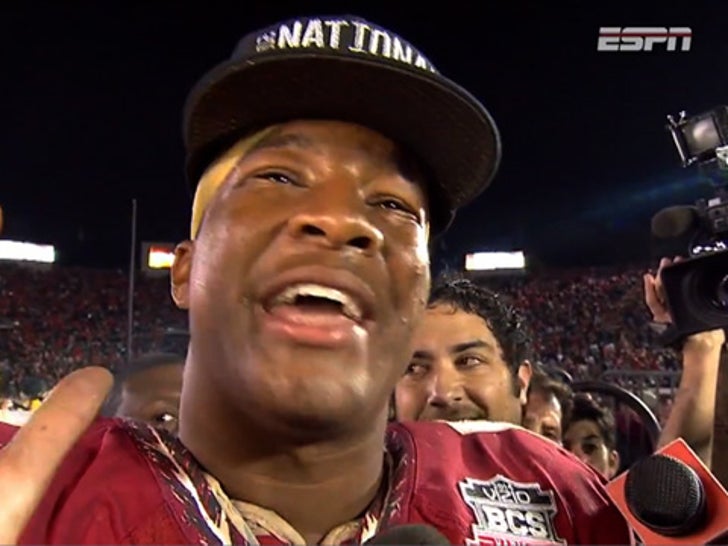 BCS champ Jameis Winston is lashing back at the haters who think he sounded like a buffoon during his post-game interview yesterday -- basically telling them to suck it ... because HE'S THE NATIONAL CHAMPION.
If you stuck around to watch Jameis speak after last night's game, you'd know what we're talking about. The FSU QB wasn't exactly the most articulate guy on the field.
But Jameis doesn't give a crap, tweeting moments ago, "For the people that criticize the way that I talk this is for y'all. The Florida State Seminoles are national champions! That is all."