V. Stiviano Hits The Grove -- No Habla Ingles [VIDEO]
V. Stiviano
Hits The Grove ...
No Habla Ingles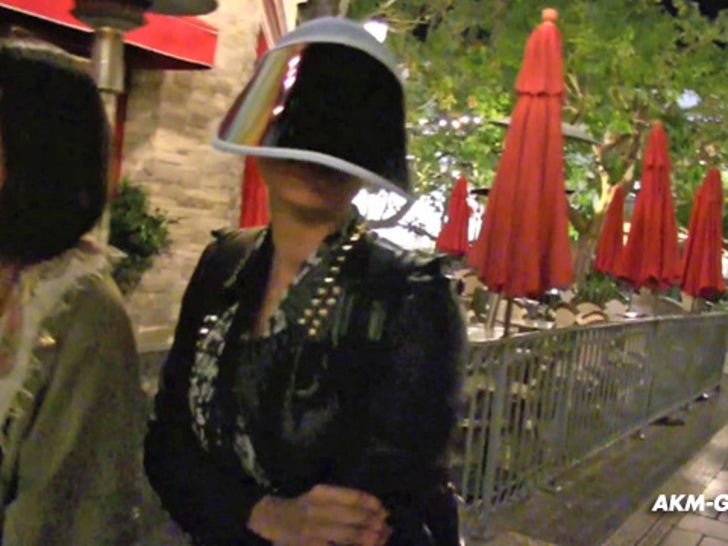 Looking like a long lost member of Daft Punk, Donald Sterling's ex-sugar baby V. Stiviano hit the most densely-populated highly-photographed shopping center in all of L.A. Monday night ... to show off her Spanish speaking skills.
Stiviano was walking around The Grove with a friend -- a photog peppered Stiviano with questions ... in Spanish ... and Stiviano actually responded ... in Spanish.
She doesn't say much, but between The Grove and her visor, it's obvious ... V. is loving the attention.