V. Stiviano -- Threatens 'One Day I Will Become President' ... Already Has Secret Service [VIDEO]
V. Stiviano
Threatens ... 'One Day I Will Become President'
Already Has Secret Service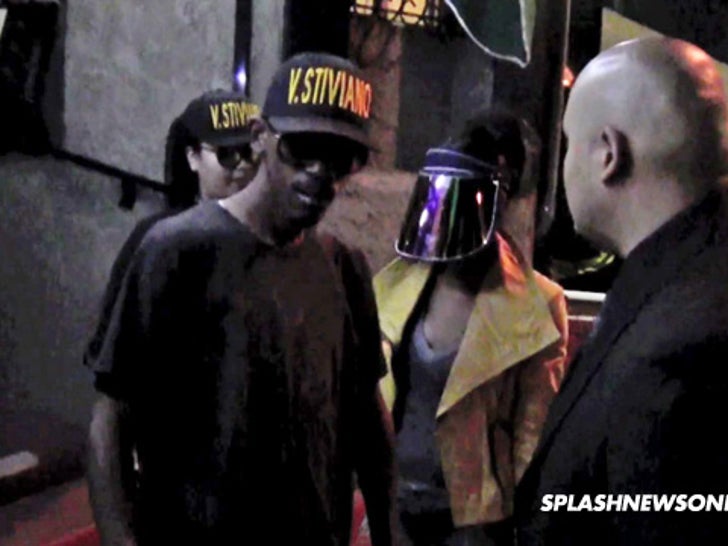 Donald Sterling's ex side piece is dancing so hard on his NBA grave ... she now thinks she's going to be President. Like, of this country.
Paparazzi spotted V. Stiviano wearing her customary ridiculous visor outside an L.A. restaurant last night and she proclaimed, "One day I will become President of the United States of America." She then muttered something about laws ... but luckily traffic noise drowns out her voice.
V. brought back up -- a few Black friends who have HER NAME (Stiviano, not Shameless Self Promoter) written on their hats.
Watch her exchange with paps about Angelina Jolie -- more proof of the absurdity of this mess.