Kim Kardashian's Bachelorette Party Goes Nipples Out -- Boobs at the Louvre
Kim Kardashian
Bachelorette Party Goes Nipples Out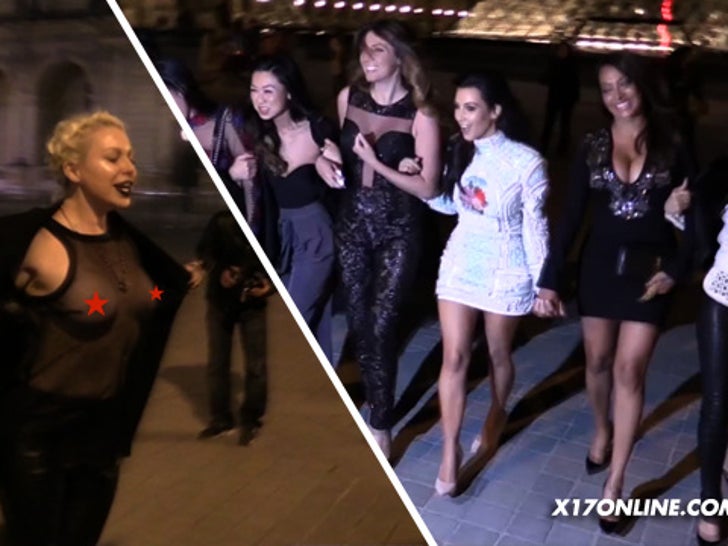 Kim Kardashian took her girls out for the bachelorette party ... and at least one of 'em whipped out her girls -- yes, we're talking boobs.
KK and 7 other chicks -- including BFF Brittny Gastineau -- rolled up to the Louvre last night to take group pics, but in this video makeup artist Joyce Bonelli totally jacked the spotlight.
Or at least her rack did.
Kim's sisters passed on the Louvre fun -- but they were with the group for dinner earlier in the evening. They shoulda picked the Louvre.