Avril Lavigne -- Fans May Touch Me Now
Avril Lavigne
Fans May Touch Me Now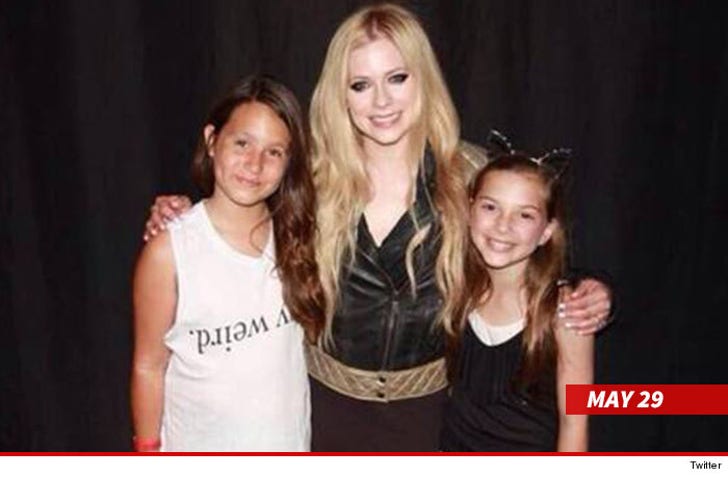 EXCLUSIVE
Avril Lavigne finally let her fans get close to her at an event last week ... after she took a ton of flack for previously stiff-arming fans who paid good money to hang out with the singer.
Lavigne hosted a paid meet and greet with fans last April, but as you can see in the photo below ... Avril had a strict hands-off policy. Needless to say ... this did not go over well.
But on Friday, Lavigne was opening for the Backstreet Boys at the Forum in Los Angeles ... where she hosted another meet and greet. For this one, fans forked over $200 for the chance to meet Avril and take a photo with her ... as well as get a pre-signed 8x10 pic and a few other trinkets.
No complaints this time ... fans were able to get up close and personal ... for a change.
Just goes to show you ... posing for pics with fans doesn't need to be so complicated.