Gatorade DISSES LeBron James' Leg Cramp -- 'Our Athletes Can Take the Heat'
LeBron James
RIPPED BY GATORADE
'Our Athletes Can Take the Heat'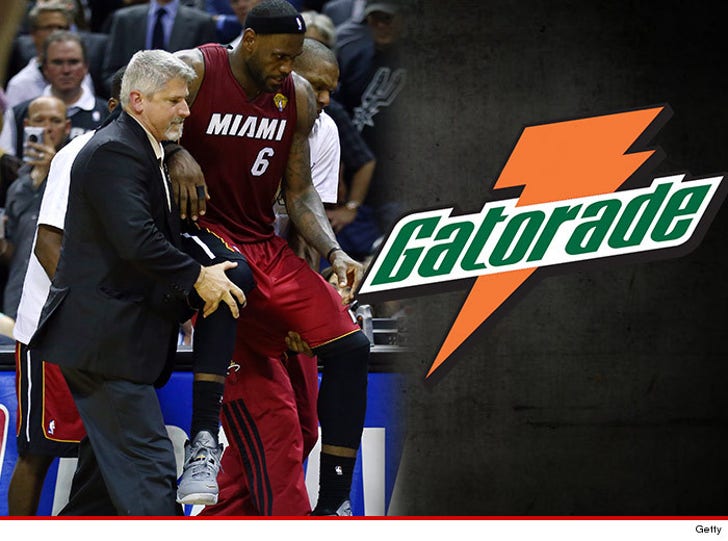 Breaking News
Gatorade is thirsty ... for a fight -- because last night, the sports drink was talkin' serious SMACK to LeBron James after the NBA star left the game with leg cramps.
Moments after King James was carried off the court like he was dying in San Antonio ... Gatorade went to Twitter and unleashed its inner troll on LeBron, who happens to be a Powerade guy.
"The person cramping wasn't our client. Our athletes can take the heat," Gatorade posted.
When someone asked, "WHERE WERE YOU WHEN LEBRON NEEDED YOU????" ... Gatorade replied, "we were waiting on the sidelines, but he prefers to drink something else."
Even New York Giants stud Prince Amukamara chimed in saying, "Hopefully Lebron switches to @Gatorade #electrolytes #refuel."
Again, Gatorade replied, "@PrinceAmukamara You've always had good taste, Prince."