UFC Fighter 'Filthy' Tom Lawlor -- Seeking Permanent Double Duty ... With New Wrestling Deal
UFC Fighter Tom Lawlor
Seeking Permanent Double Duty
With New Wrestling Deal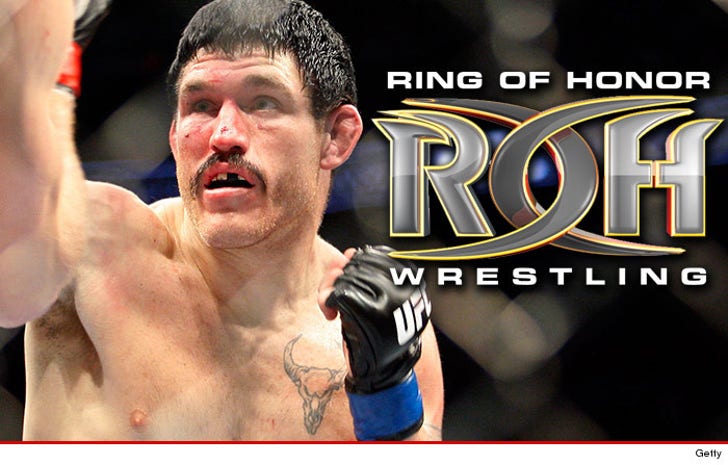 EXCLUSIVE
UFC fighter Tom Lawlor is about to make pro wrestling a lot more filthy ... 'cause a popular federation is close to inking a permanent deal with the MMA bad ass.
Lawlor ... or as UFC fans know him, "Filthy" ... made a special appearance at an ROH Wrestling event last month managing a tag team, and we're told he's been negotiating a permanent deal ever since.
Our sources say Lawlor got UFC's blessing to work with ROH during his downtime ... and he's excited to continue working with the reDRagon duo. For now he'll only be managing, but could still see some ring action from time to time.
We're told the deal is close to being finalized ... and Filthy is expected to appear at ROH's PPV "Best in the World" later this month.