Chicago Bulls Player Ronnie Brewer -- Pleads NOT GUILTY to DUI Charges
Chicago Bulls Player
Pleads NOT GUILTY
... to DUI Charges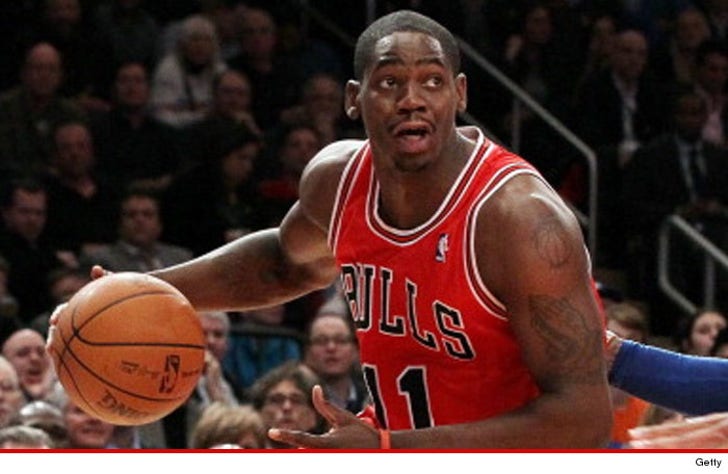 EXCLUSIVE
Chicago Bulls forward Ronnie Brewer has plead NOT GUILTY to DUI charges in L.A. stemming from a February arrest that nobody seemed to know about ... TMZ Sports has learned.
The 29-year-old was popped around 2:15 AM in Beverly Hills on February 19th for making an illegal U-turn.
During the stop, cops say Brewer -- a solid defensive player -- appeared intoxicated ... so they gave him a field sobriety test and he bombed.
He was taken to a local hospital, where his blood was tested .... and cops say his blood alcohol level was .15 -- nearly TWICE the legal limit.
He's been charged with one misdemeanor count each of driving under the influence of an alcoholic beverage and driving with a .08 percent blood alcohol content.
Brewer's case is due back in court in the near future.