Metta World Peace's Coach Dreams -- Metta Wants to Be an NBA Coach
Metta World Peace
Wants to Be an NBA Coach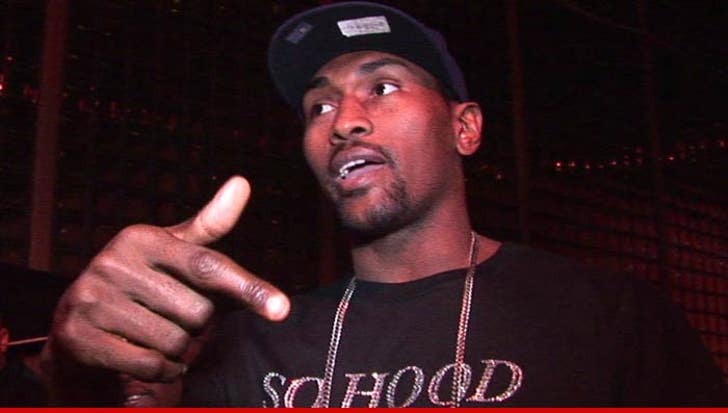 EXCLUSIVE
Metta World Peace is hoping his new gig as a high school women's basketball coach can help him achieve his ultimate goal ... coaching in the NBA ... TMZ Sports has learned.
Peace recently accepted a job as an assistant coach at Palisades High School in Southern California -- and head coach Torino Johnson tells us Metta is dead serious about the job.
In fact, Johnson says Metta first called him up to ask about working with the team YEARS AGO ... when Metta's daughter was playing for the squad.
Johnson says he didn't think Peace was serious at first -- but Metta stayed on him and followed up with an email expressing a very real interest in wanting to work the sidelines.
The two sat down and talked it out -- and Johnson says he was convinced Metta is the real deal ... saying, "He knows so much about the game."
As far as his ultimate goal, Johnson says Metta is gunning for the pros ... and he's got the basketball IQ to get there.
"He will be an NBA coach."