AJ McCarron & Katherine Webb -- DANGEROUS WEDDING REGISTRY
AJ McCarron & Katherine Webb
DANGEROUS WEDDING REGISTRY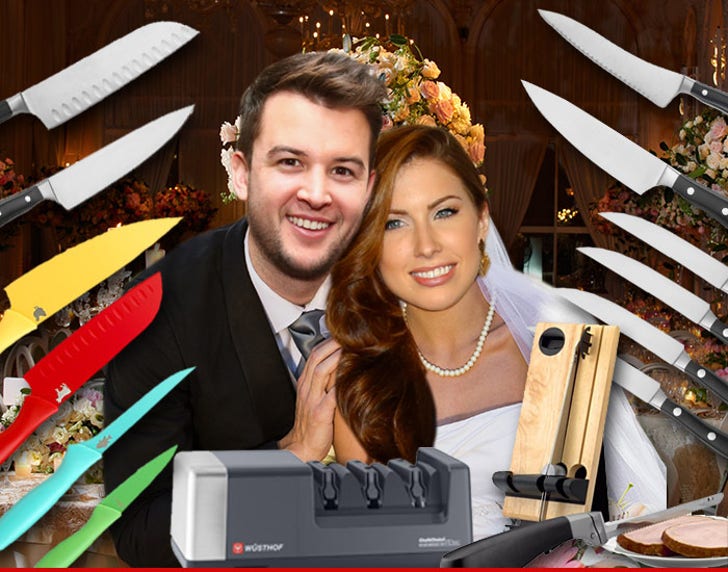 EXCLUSIVE
They say you're not supposed to give KNIVES as a wedding gift ... it's bad juju ... which could be a problem for A.J. McCarron and Katherine Webb who just registered for THIRTY ONE blades!!!
Don't take our word for it ... take MARTHA STEWART'S WEDDING TEAM -- who stated the following to CNN last year:
"According to folklore, a knife signifies a broken relationship and is bad luck to give as a wedding gift."
But, Stewart's people say there IS a loophole ... for those who can afford it:
"If knives are on your registry, just give the gift giver a penny. That way it's a purchase, not a gift."
So, if A.J. and Katherine actually get all 31 knives on the registry (mostly Wüsthof) ... they should invest in a roll of pennies, stat ... OR ELSE THEY'RE DOOMED!!!!!