Ashton Kutcher's Indian Accent -- Impression Curries Favor With Google Chief (VIDEO)
Ashton Kutcher
Indian Accent Curries Favor with Google Chief
With Indians? Not So Much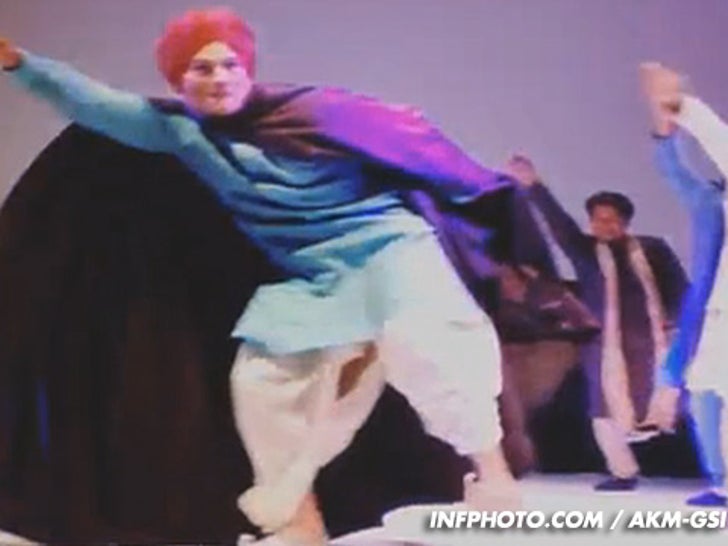 Ashton Kutcher busted out his best Indian turban -- and his WORST Indian accent and dance moves for the traditional Indian wedding of one of his friends ... and let's just say, Apu from the Simpsons would be proud.
Ashton's pal, Google VP Nikesh Arora, got married over the weekend in Italy -- and made the awesome decision to have Ashton on stage for a Bollywoodesque dance number.
Watch the vid ... Ashton holds his own on the dance floor. The hysterical/questionable taste part comes when he gets on the mic and attempts an Indian accent.
No one at the wedding seemed offended, and the groom was definitely cool with it ... but 1.2 billion people miiiight have a different opinion.