Manchester United -- FIELD-INVADER GETS OBLITERATED
Manchester United
FIELD-INVADER
OBLITERATED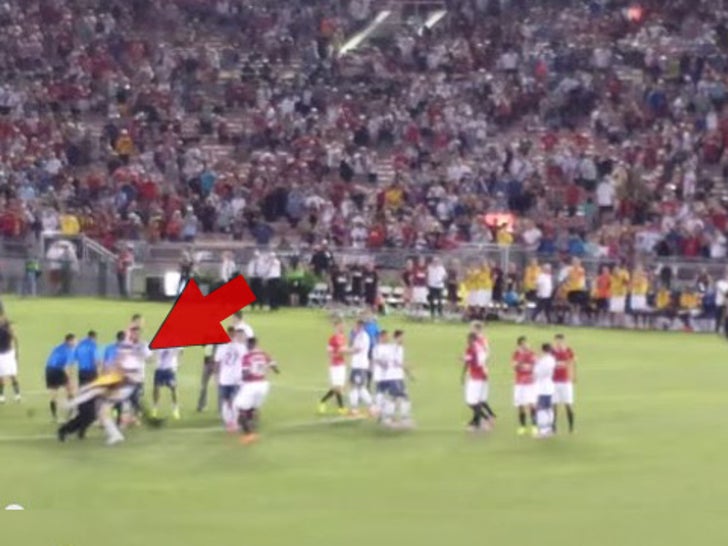 Some idiot soccer fan got absolutely ANNIHILATED when he ran on the field at a Man U game last week ... thanks to two badass security guards who hit like NFL linebackers.
It all went down in L.A. when the L.A. Galaxy hosted Manchester United for a friendly match at The Rose Bowl.
Right after the final whistle blew (finalizing Man U's 7-0 victory) ... the fan jumped on the field and started approaching some of the players.
That's when security raced after the guy and delivered a BONE-CRUSHING tackle on the guy that woulda made Lawrence Taylor proud.