Queen Elizabeth's Guard -- Tongues Tourists on Camera!! (VIDEO)
Queen Elizabeth's Guard
Tongues Tourists
On Camera!!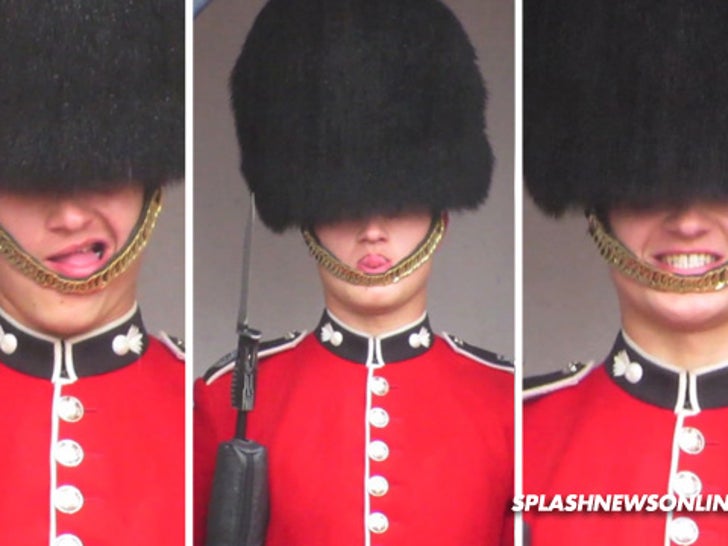 Here's something to get Queen Elizabeth's britches in a bunch -- video of one of her famous Royal Foot Guards slacking on the job, but in a pretty funny way.
The radical break with royal tradition went down at Buckingham Palace ... where the guard in question decided to put on a show for tourists -- cracking smiles, making faces, and sticking out his tongue.
QE2's protectors usually stand stoned face and never react to anything.
This guy might be smiling in the unemployment line right now.