Chris Tucker -- Runs Up Additional $14 MILLION Tax Tab!!
Chris Tucker
Runs Up Additional ...
$14 MILLION Tax Tab!!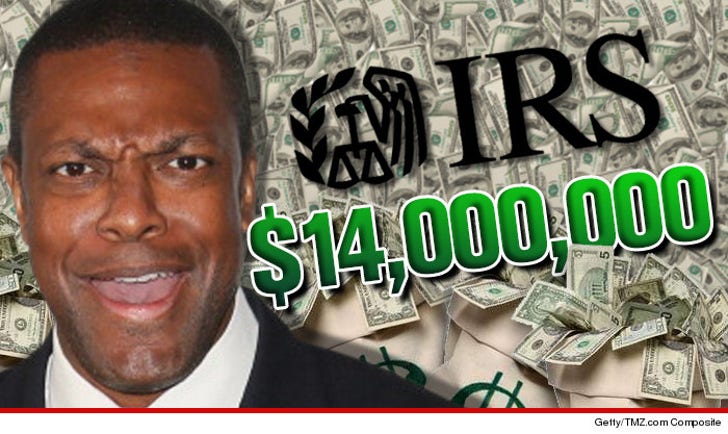 EXCLUSIVE
Chris Tucker should seriously consider making "Rush Hour 4" -- and maybe 5,6,7 and 8 -- because his bill for unpaid taxes has grown to more than $14 MILLION DOLLARS!
According to newly filed IRS docs -- obtained by TMZ -- Tucker failed to pay a total of $2,496,138.24 in 2008 and 2010.
That means the actor now owes back taxes for 2001, 2002, 2004, 2005, 2006, 2008 and 2010.
Grand total -- $14,068,047.50.
A rep for Chris tells us the actor just happened to settle up with the IRS on Friday. The rep was not specific about how it had been settled -- full payment or installment plan.
Uncle Sam's convo with Chris probably went like this ...