McKayla Maroney -- LAUGHS OFF HACKER ... In Bev Hills
McKayla Maroney
LAUGHS OFF HACKER
... In Bev Hills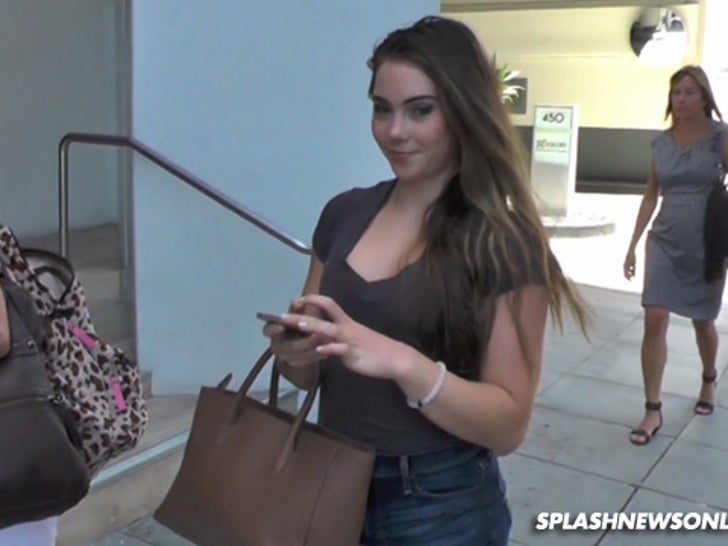 McKayla Maroney isn't letting the nude photo hacker ruin her life -- laughing off questions about the scumbag during an outing in Bev Hills Tuesday.
The Team USA gymnast was strolling into an office building with her mother Tuesday when she told the photog her fans were being supportive throughout the ordeal.
McKayla originally claimed the nude pics allegedly hacked out of her phone were fake -- but later sent a legal letter to porn sites demanding they pull them down because she was UNDERAGE when they were taken.