McKayla Maroney -- Olympic Teammates FURIOUS ... Over Nude Photo Scandal
McKayla Maroney
Olympic Teammates FURIOUS
Over Nude Photo Scandal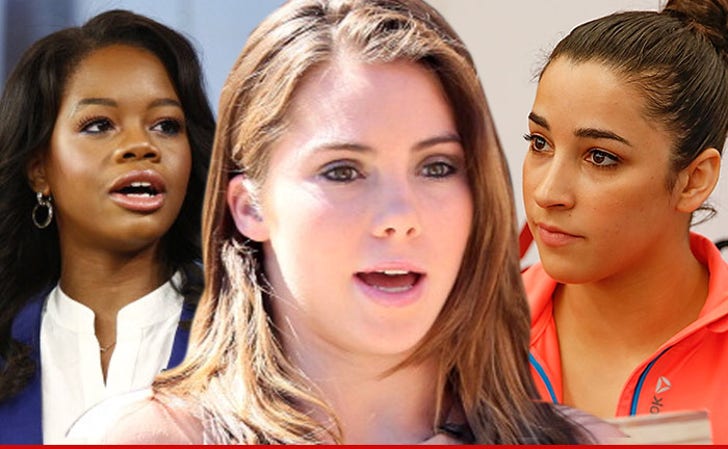 Breaking News
She claims they're fake, but McKayla Maroney's Team USA gymnastics teammates are lashing out on her behalf anyway ... trashing the scumbag who hacked tons of celeb nude pics and posted them online.
Aly Raisman -- a fellow member of the 2012 Gold medal team -- just went to Twitter and sounded off ... saying, "This scandal is not a joke and it is upsetting that an invasion of privacy results in entertainment for some."
She continued, "Please respect the fact that the photos were private and not for the whole world to see. My heart is broken for the women who were violated."
"Every person is entitled to their own privacy. I am saddened that something like this has happened and I hope it never happens again."
Gabby Douglas also weighed in with a message to McKayla that said, "Love ya girl. #WeAreStrong #Champions."
As for Maroney, she finally addressed the issue Monday ... tweeting, "The fake photos of me are crazy!! was trying to rise above it all, and not give "the creator" the time of day.. BUT you sir, need Jesus."