Joan Rivers -- Dream Funeral Singer Too Sick to Perform
Joan Rivers
Dream Funeral Singer
Too Sick to Sing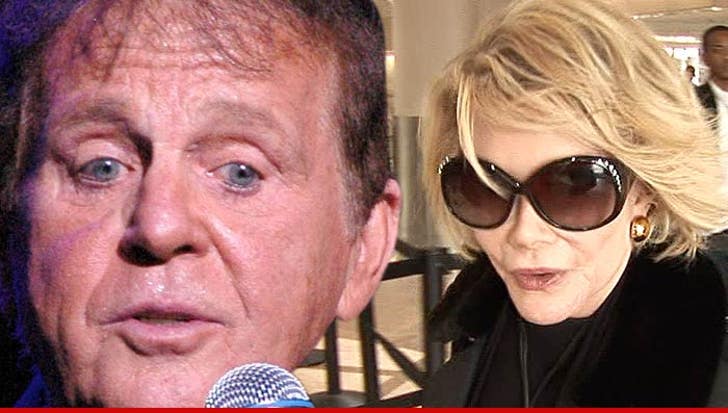 EXCLUSIVE
Joan Rivers won't be getting the perfect funeral she wrote about ... because the famous singer she wanted to perform is too sick to make her wish come true.
In her 2012 book, Joan described her perfect funeral as "a huge showbiz affair with lights, cameras, action." She wrote, "I don't want some rabbi rambling on; I want Meryl Streep crying, in five different accents. I don't want a eulogy; I want Bobby Vinton to pick up my head and sing 'Mr. Lonely.'"
But TMZ has learned 79-year-old Vinton -- who's been friends with Joan for years -- is just getting over a bout with pneumonia. Bobby's rep tells us Vinton is bummed he won't be able to perform his 1964 hit, but will try to make it up in some way ... perhaps with a recorded video message.
Meryl, it's all on you now ...