Colossus -- Famous Roller Coaster Is ON FIRE!!
Colossus
Famous Roller Coaster Is
ON FIRE!!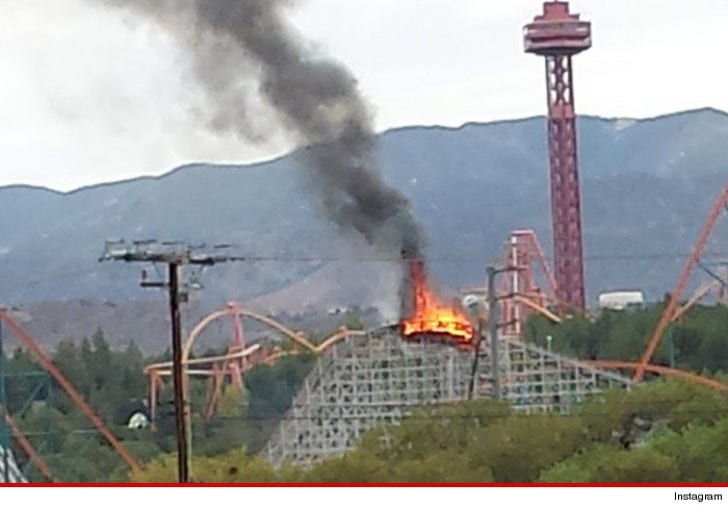 Breaking News
3:05 PM PT -- The fire's out, and most of the coaster is still intact. The blaze was reportedly started, accidentally, by welders who were building the new Twisted Colossus.

One of Six Flags' most famous roller coasters ... the Colossus went up in flames Monday -- just weeks after the classic ride was shut down.
The fire engulfed a big chunk of the coaster's track ... burning completely through the wood and steel. Firefighters were called to the scene, North of Los Angeles, around 1:30 PM.
The 36-year-old roller coaster had just been shut down in August, so the park could start work on a new and improved version ... to be called Twisted Colossus.
Colossus has been featured in tons of TV shows and movies like "National Lampoon's Vacation" ... "Wonder Woman" ... "Step by Step" .... "Knight Rider" and the "A-Team."