Ronda Rousey -- 'Things Woulda Been Different' ... If I Was In Ray Rice Elevator
Ronda Rousey
'Things Woulda Been Different'
If I Was In Ray Rice Elevator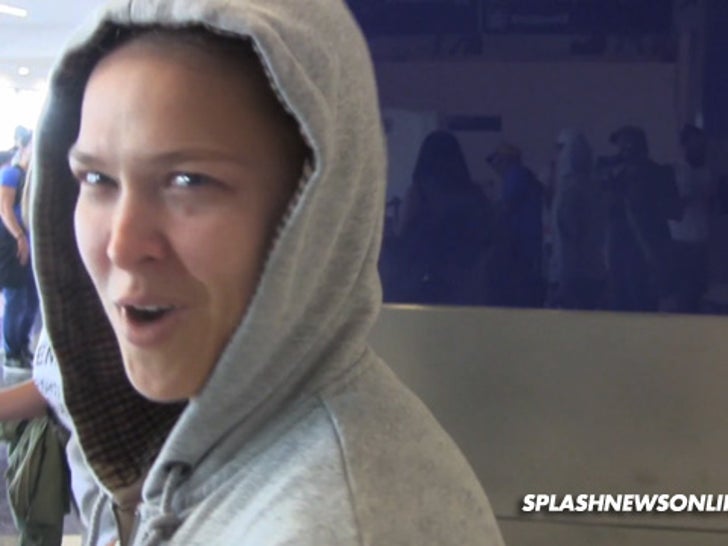 Ronda Rousey says ... the Ray Rice story would've had a MUCH, MUCH different ending if she was in the elevator with the NFL star.
The UFC champ was at LAX Thursday when she was asked what would have happened if she was in Janay Palmer's shoes on that fateful night in an Atlantic City casino.
Ronda's answer -- well, ya gotta watch the video.
As for the UFC, Dana White says Roger Goodell "should just get up and leave on his own" if he saw or knew about the details of the attack before dishing out a shameful 2 game suspension.