Prez Obama -- Marines Cool with Hot Latte Salute
Prez Obama
Marines Cool with Hot Latte Salute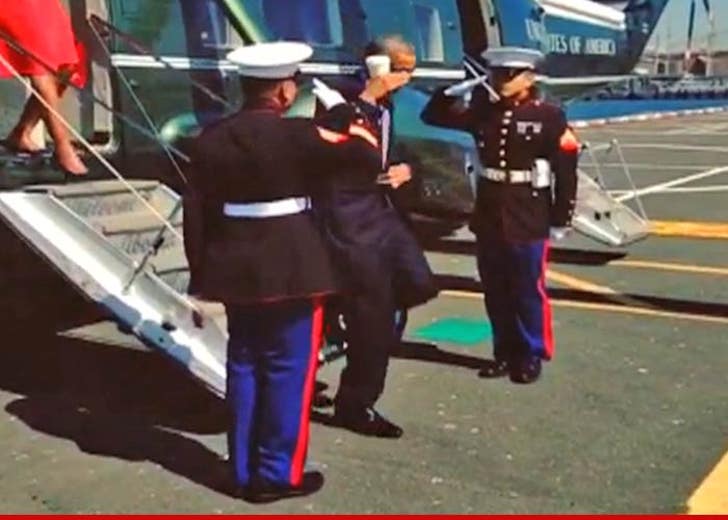 EXCLUSIVE
The President of the United States can do a proper salute, a latte salute or no salute at all ... according to the Marine Corps.
Obama's taken more heat than an extra-hot mocha for saluting his Marine detail with coffee cup in hand.
A Marine official tells TMZ, there's no salute etiquette when it comes to the Commander in Chief, adding, "However he conducts himself walking out of an aircraft is sufficient."
That may sound like sucking up, but fact is there's Presidential precedent. Take a look at W struggling to fire off a salute with Barney in hand.
However he wants to espresso himself.