Katy Perry -- Your QB Crush Ain't Single, But I Am ... Says 'Black Sheep' Brother
Katy Perry
Your QB Crush Ain't Single, But I Am ...
Says 'Black Sheep' Brother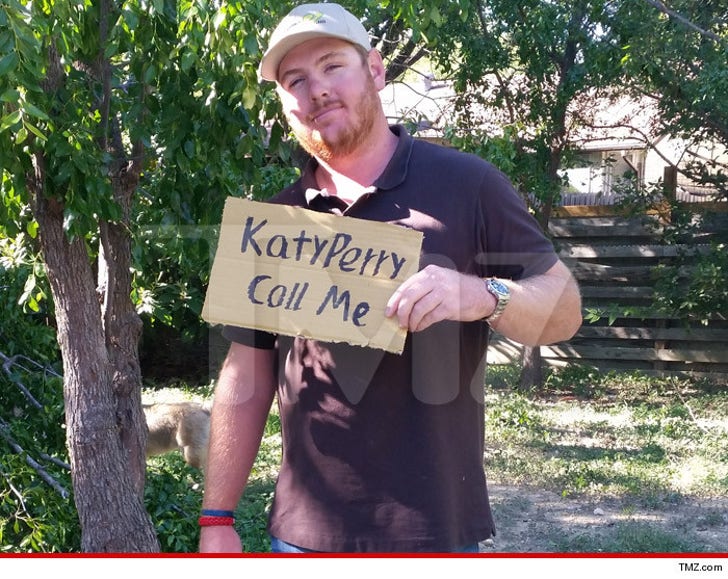 EXCLUSIVE
Katy Perry may not stand a chance at hooking up with Oklahoma quarterback Trevor Knight since he's got a hot girlfriend ... but the next, next best thing says he's single and ready to mingle.
TMZ spoke with Tyler Knight -- Trevor's older brother -- who tells us his famous bro saw Katy Perry crush on him Saturday and he was flattered ... but right now, he's focused on his girlfriend Kate.
Trevor also has a twin brother named Connor ... but he's in a committed relationship as well according to Tyler -- leaving the 23 year old farmer as her best bet in the Knight family.
Tyler says he'd love to take Trevor's place ... but sadly, he and his brother don't have much in common ... in fact, the oldest Knight brother says he considers himself the "black sheep" of the family.
Katy does have a thing for dark horses.