NHL -- Ottawa Game Canceled Following Deadly Shooting
NHL
Ottawa Game Canceled
Following Deadly Shooting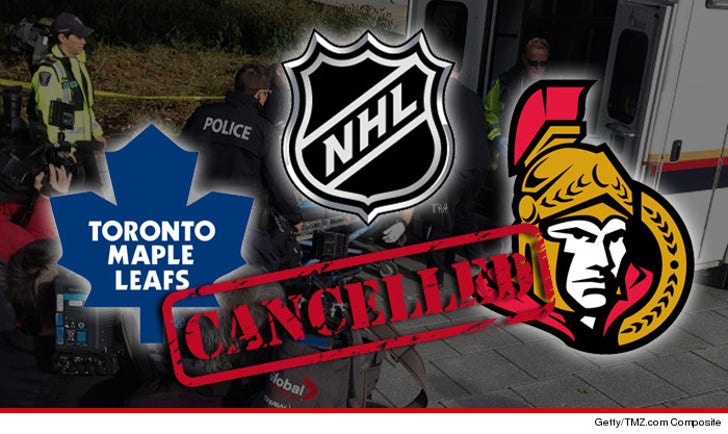 Breaking News
The NHL has postponed tonight's game between the Toronto Maple Leafs and Ottawa Senators because of the tragic shootings in Ottawa this morning.
No make-up date has been set for the game yet ... with the league saying it will announce the new schedule at a later time.
The chaos started this morning when a man allegedly armed with a rifle shot and killed a soldier at the National War Memorial downtown.
TMZ Sports obtained a release from the NHL, saying ... "The National Hockey League wishes to express its sympathy to all affected by the tragic events that took place this morning in downtown Ottawa."
We're also told the Maple Leaf players are currently on lockdown at a hotel on Parliament HIll.