Kat Von D -- Tattoo Shop Burning
Kat Von D
Tattoo Shop Burning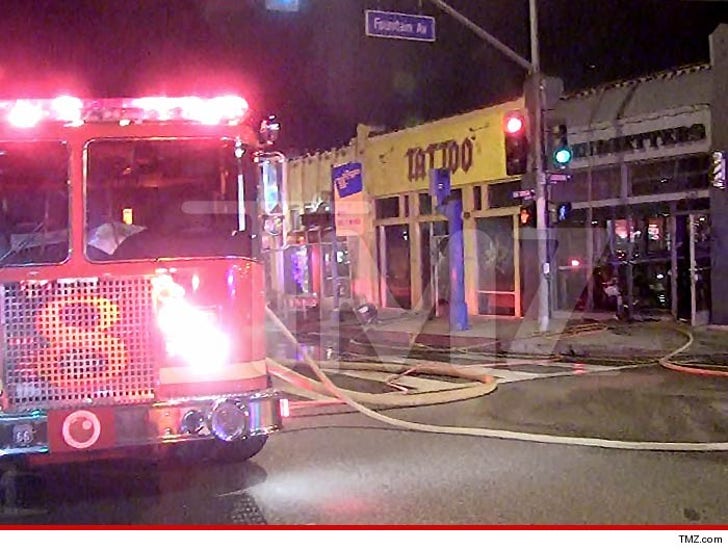 Breaking News
Kat Von D's famous tattoo shop is on fire ... and firefighters have been trying to put it out for several hours.
LAFD got the call around 4 AM about the blaze at her High Voltage Tattoo shop in West Hollywood. It's unknown at this point if anyone was inside the shop when the fire started. As of 6:30 AM ... there are no flames, but crews are still on scene.
Kat's tat palace became extremely popular from her now cancelled reality TV show, "LA Ink."
We've reached out to Kat ... but so far no word back.