LeBron James' Return -- Makes It Rain for Cleveland Businesses ... Even in Defeat
LeBron James
Makes It Rain for Cleveland Biz
... Even in Defeat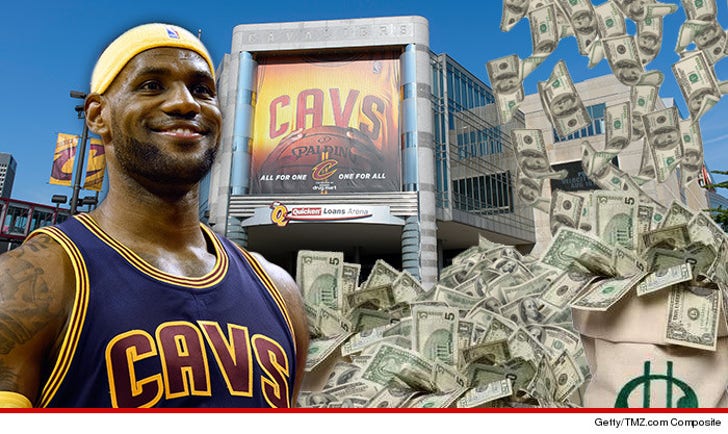 EXCLUSIVE
LeBron James stunk up the basketball court for his huge homecoming game -- but still pulled out a huge victory for business owners in downtown Cleveland ... TMZ Sports has learned.
We spoke with several restaurants, bars and pubs near LBJ and the Cavs' home arena -- and they tell us revenue was up a whopping 80% on average ... from the Lebron-less home opener last year.
The Cavs pulled out all the stops for the King's return -- Imagine Dragons and Kendrick performed -- and it paid off. One biz owner told us they attracted tons of people from the 'burbs who normally wouldn't be there.
In fact, we're told many fans spending money downtown didn't even go to the game ... because cash registers were ringing before, after, and DURING the Cavs' loss to the Knicks.
Win or lose ... LeBron's great for LeBottom Line.