V. Stiviano -- Brand New Bentleys & Ferraris?!! Only in Her Dreams
V. Stiviano
Brand New Bentley?!!
Only in Her Dreams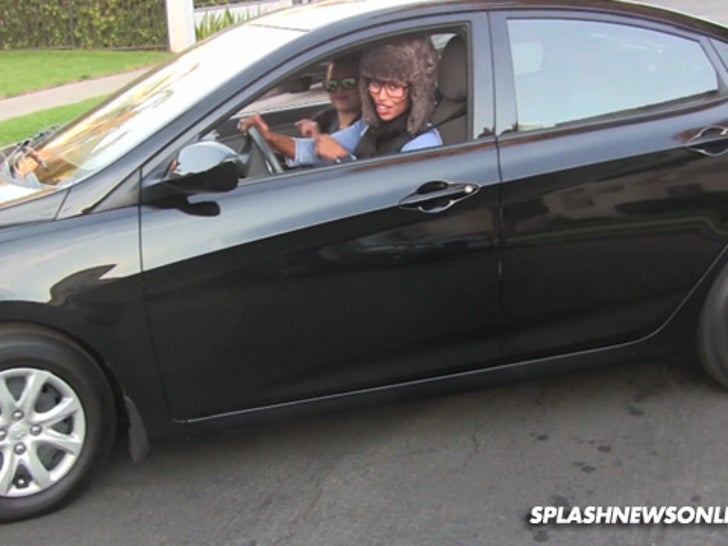 V. Stiviano finally ditched her dumbass visor -- which is good -- but she's also exchanged her Ferraris and Bentleys for a BRAND NEW ... Hyundai!!
Go ahead, it's OK to LOL.
Stiviano rolled out from her L.A. home on Tuesday in her new whip -- a Hyundai Accent. Looks like a base model ... MSRP around $15K. Sensible vehicle, but nothing at all like the exotic 6-figure sports cars Donald Sterling used to "gift" her.
In the video ... paps try to nail Stiviano down on why she downgraded. But c'mon, NO ONE voluntarily makes this move.
A Karma seems like a better fit for V. -- but they cost $100K.