Hollywood Street Fight -- Dude, Your Foot is DANGLING!!
Hollywood Street Fight
Dude, Your Foot is DANGLING!!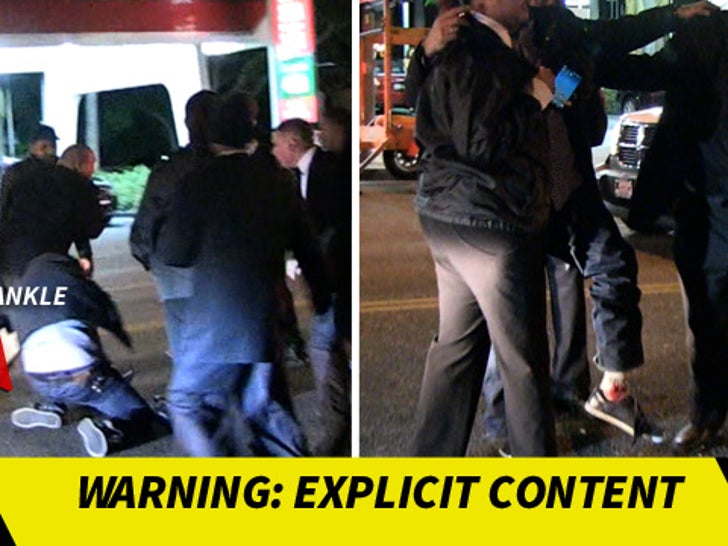 Monday night's alright for fighting too -- unless you're the dude whose foot was damn near torn from his body in a brutal West Hollywood street brawl last night.
The fight went down outside DBA Nightclub around 2 AM ... when no fewer than 3 guys surrounded another guy in the middle of Santa Monica Boulevard and unleashed holy hell -- repeatedly kicking and punching the victim.
When he ends up on all fours ... things really get gruesome, because he gets rolled ... and his ankle fully SNAPS IN TWO!!! It's unclear what started the fight --- but it's obvious from the video what ends it.