Wax One Direction Will Give You NIGHTMARES!
Wax One Direction
WILL GIVE YOU NIGHTMARES!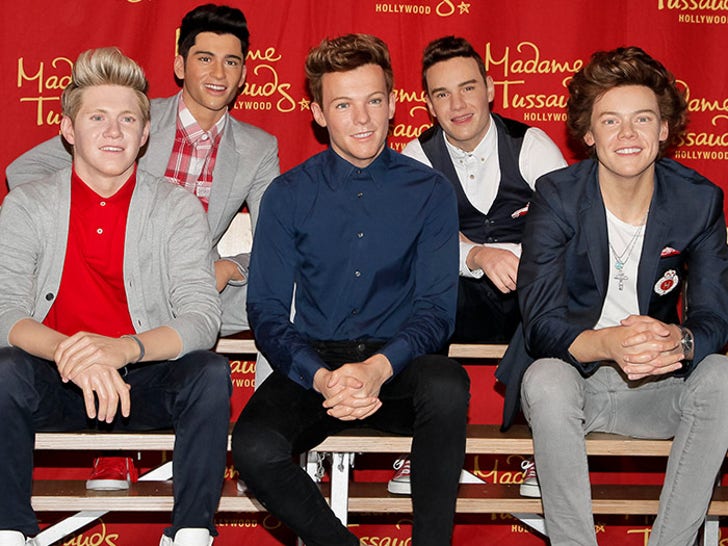 One Direction needs no introduction -- Because EVERYONE knows what the British hunks Niall, Zayn, Louis, Liam and Harry looks like... so dreamy.
This is not One Direction. These are their creepy wax counterparts.
This is wax Harry Styles.
Smile with wax Liam Payne.
Whatever you do, don't get too close.
Do not look them in their dead eyes.
Eye contact is what the demon craves.
Look away before the haunting begins.
Too late. See you in your nightmares!