Tracy Morgan -- Walking, Talking, and ... 'Fighting Everyday' (VIDEO)
Tracy Morgan
Walking, Talking, And ...
'Fighting Everyday'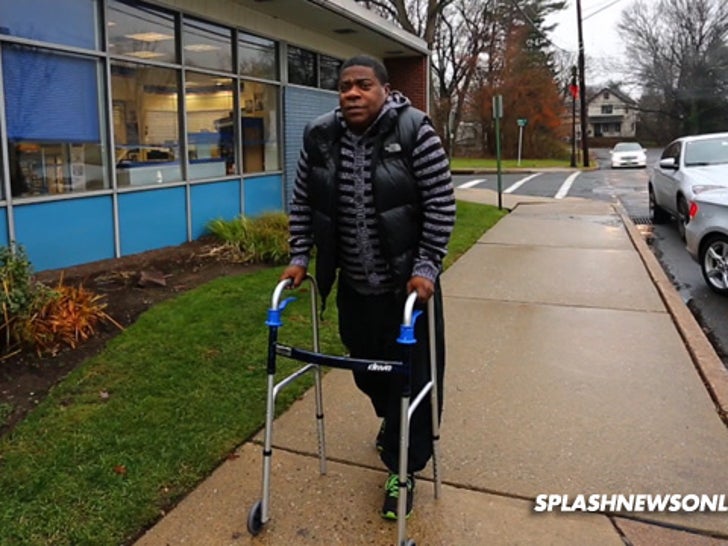 Video of Tracy Morgan walking around -- 6 months after the accident that nearly killed him -- is pretty damn inspiring ... considering what the comedian's gone through.
Tracy made a rare public appearance outside a NJ post office on Wednesday ... moving slowly and gingerly with the help of a walker. His fiancée, Megan Wollover was nearby for support.
As for how his recovery is going ... a determined Tracy told the camera guy, "I'm fighting everyday."
Great to see Tracy on the mend.