Matthew Stafford's Wife -- BLASTS NFL ... Stop Babying Aaron Rodgers!
Matthew Stafford's Wife
BLASTS NFL
Stop Babying Aaron Rodgers!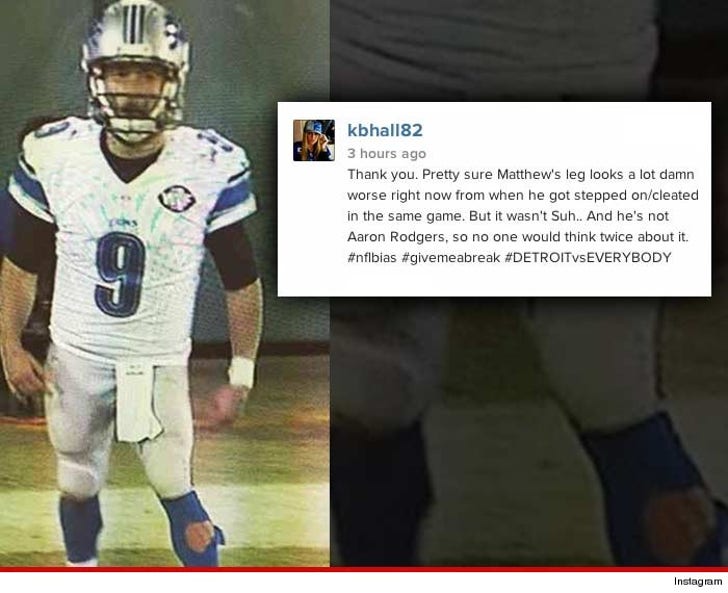 Breaking News
Matthew Stafford's wife is calling B.S. on the NFL -- claiming her husband was cleated JUST AS BAD as Aaron Rodgers last weekend ... and the league didn't do SQUAT about it.
Of course, Stafford's Detroit Lions teammate Ndamukong Suh was just suspended by the league this week after stomping on Rodgers during their matchup on Sunday.
When Kelly Hall learned of Suh's fate, she went to Instagram to express her discontent -- writing:
"Pretty sure Matthew's leg looks a lot damn worse right now from when he got stepped on/cleated in the same game. But it wasn't Suh.. And he's not Aaron Rodgers, so no one would think twice about it. #nflbias #givemeabreak #DETROITvsEVERYBODY"